All sorts of records have turned up in the past week or so, from the quite rare to the just plain stupid, but I love them all!
Yes, this really is what it says it is on the sleeve, the other side is like totally tartan, mon.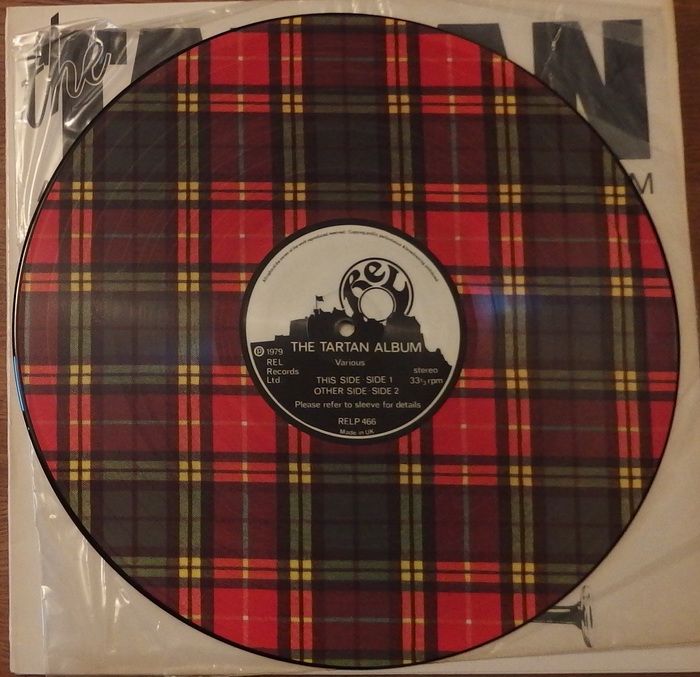 In the same box as the Tartan album was this vanity project by some Disco/Jazz Funkateers from the late 70's,
a fancy sleeve housing a one sided 5 track especially embossed gold disc. It must have cost quite a bit to
make these even then, but it's a shame the music didn't have the same attention to detail.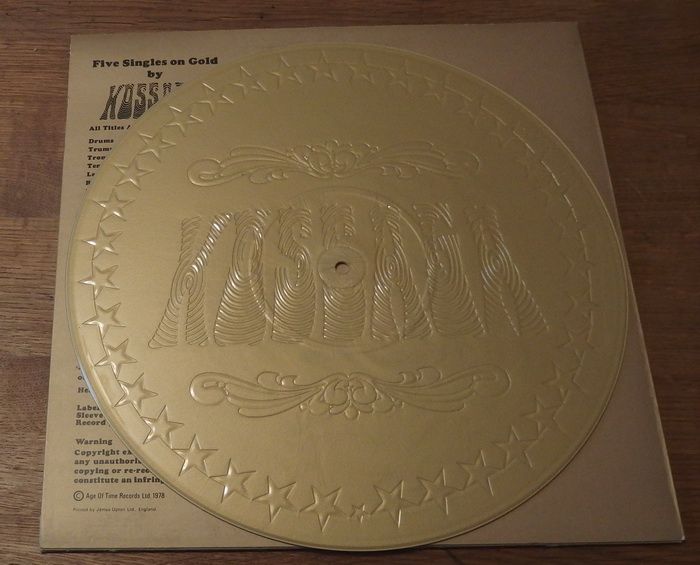 Volume 2 of the lovely sound of whales, I probably have vol 1 somewhere...
This was a surprise charity shop find, in with some other interesting stuff like The Birthday Party,
Pavement etc, I took an arm full to the counter and was all ready to pay whatever they were and
the lady said
"all the records are 20p"
and as I took an intake of breath she followed it with
"EACH!"
The sleeve of this took my eye and turns out be a lovely compilation of ladies performing in the 30's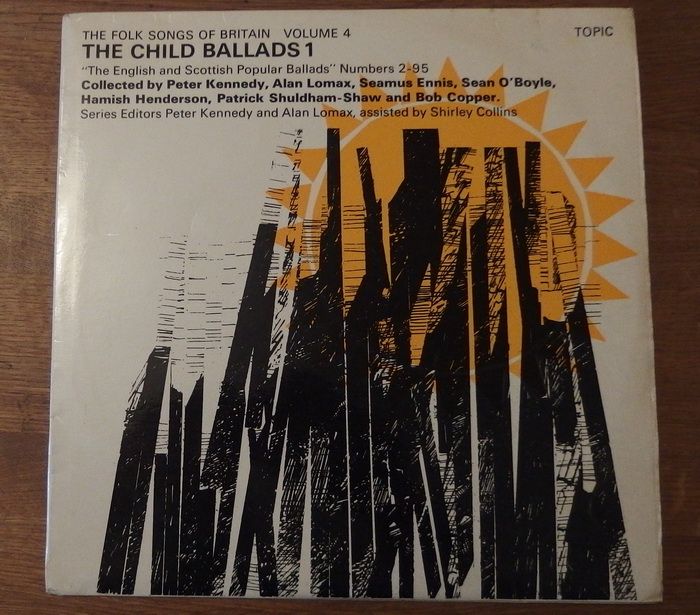 It's always good to find an NTC - a Nice Topic Compilation
Private pressing 7", signed label, local band, but it's a bit rubbish to be honest.
An early Xmas treat (for me) with spoken word/songs, a picture flexi-disc on a label I'd not seen before
I doubt it's
the
Planet label, but cheers anyway Santa!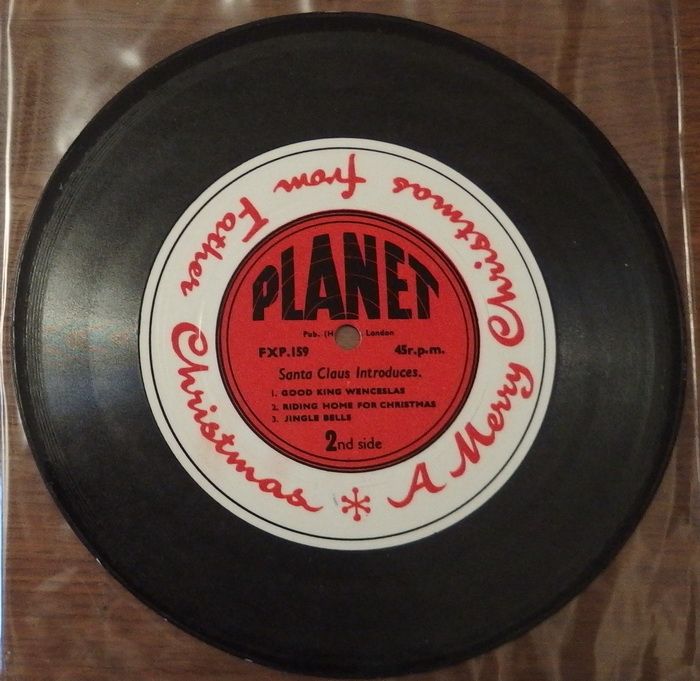 A good addition to my football records collection which takes up half a shelf now.